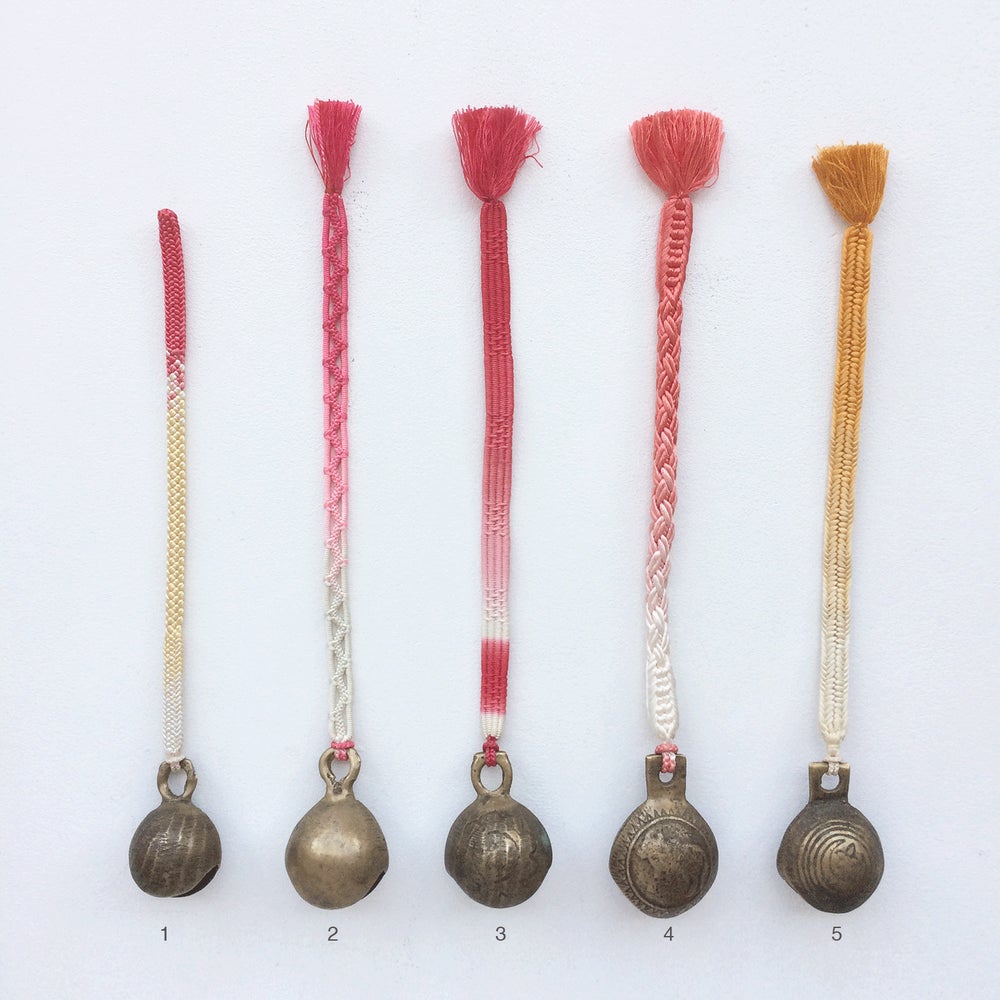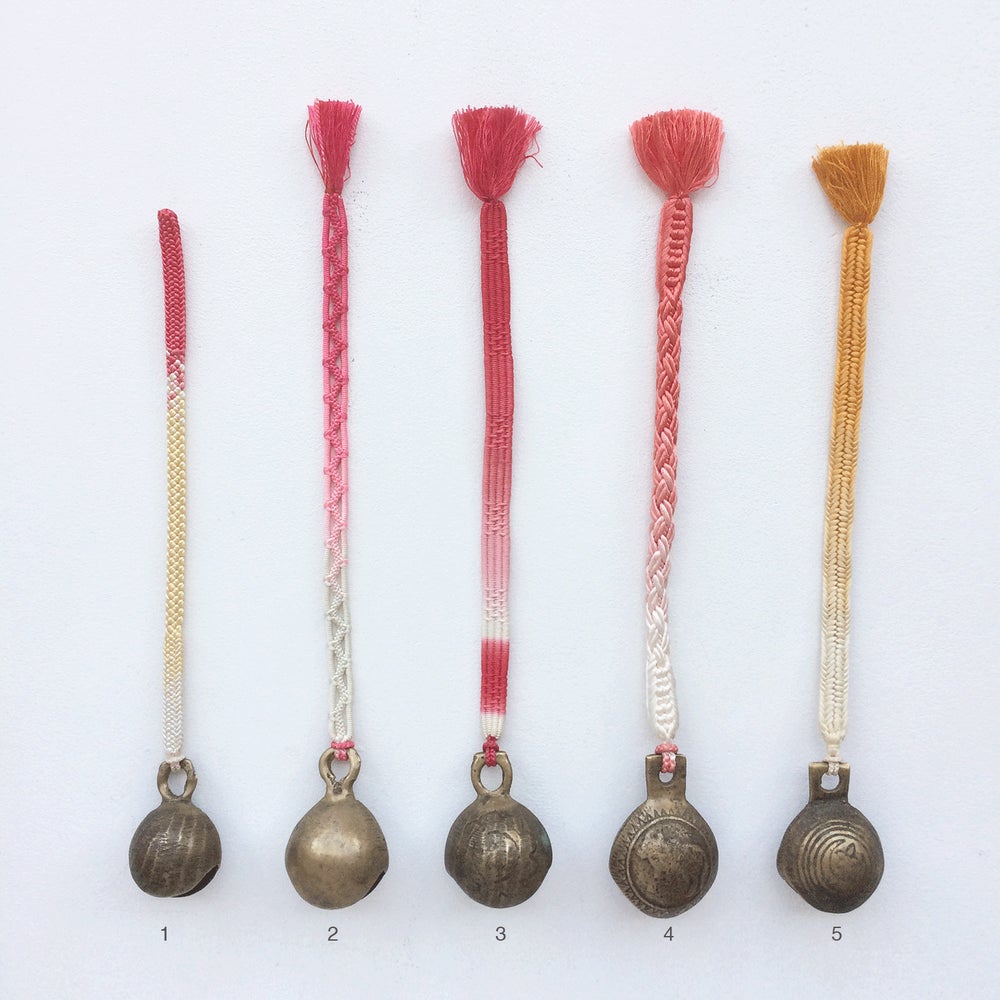 Vintage Haori Ties with Afghan Bells
£30.00 / Sold Out
I found these Japanese Haori Himo in a vintage shop in Marugame, Japan. So beautifully knotted, I could not resist but collect some without knowing exactly what I am using them for.
Many years later, I found these antique Afghan bells in a flea market in NY. The trader told me that they are from the border area between Pakistan and Afghanistan. In certain areas where Islam is not the major religion, the bells are used as a personal accessories, on a head piece or clothes. In other areas the bells are used as animal bells (goats and sheep) several on a belt. The bells are supposedly made in a local Afghan foundry which none is in operation anymore. Though, the trader could not tell exactly when these bells were made.
These could be attached to keys as key holders.
Ties: Silk, Made in Japan
Bell: Brass, Made in Afganistan